Fostering Communities of Belonging
Register today to join your philanthropy peers for the CMF 51st Annual Conference!
john a. powell – An Internationally Renowned Expert in Civil Rights, Structural Racism, Democracy and More – is Coming to the CMF Annual Conference Main Stage on Tuesday, November 7, beginning at 6:30 pm!
Image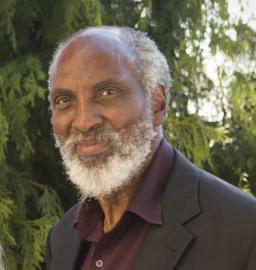 john a. powell, (who spells his name in lowercase in the belief that we should be "part of the universe, not over it, as capitals signify") serves as the director, Othering and Belonging Institute and professor of Law, African American, and Ethnic Studies at the University of California at Berkeley.
"The human condition is one about belonging. We simply cannot thrive unless we are in relationship." - john a. powell 
On the Main Stage: Building Bridges of Belonging
john a. powell, an internationally recognized expert in the areas of civil rights, civil liberties, structural racism, housing, poverty and democracy, will join us on the main stage at the CMF 51st Annual Conference in Detroit. 
 
Illuminating our conference theme of belonging and facing the challenges of equity and systemic racism, john will help us examine how we can tap into our shared humanity to bridge differences and embrace authentic and transformational relationships to foster belonging in the communities we serve. john's powerful work provides a roadmap for our collective future in overcoming systemic and structural racism - "othering" through an equity lens. 
 
john will be joined by Angelique Power, president and CEO of The Skillman Foundation, to discuss challenges and opportunities for our community of philanthropy to help create and contribute to an equitable, vibrant and inclusive Michigan where all thrive. 
 
We are delighted to welcome john a. powell to the main stage on Tuesday, November 7!
About john 
john is the Director of the Othering and Belonging Institute at the University of California, Berkeley. This research institute brings together scholars, community advocates, communicators and policymakers to identify and eliminate the barriers to an inclusive, just and sustainable society and to create transformative change toward a more equitable world. 
john led the development of an "opportunity-based" model that connects affordable housing to education, health, health care and employment and is well-known for his work developing the frameworks of "targeted universalism" (universal goals for all with targeted strategies to also effectively support marginalized communities) and "othering and belonging" to effect equity-based interventions.  
Image