Philanthropy's Role in Building Bridges for an Equitable Future
A Message from Kyle Caldwell, President and CEO of CMF 
Image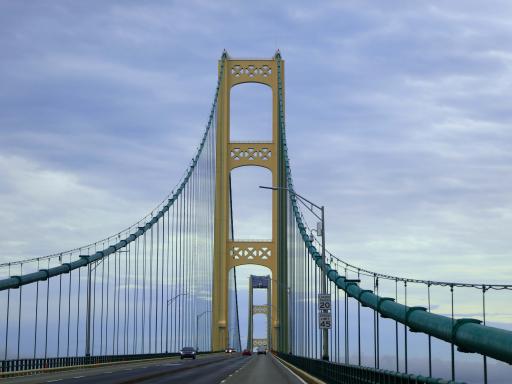 A Message from Kyle Caldwell, President and CEO of CMF 
Image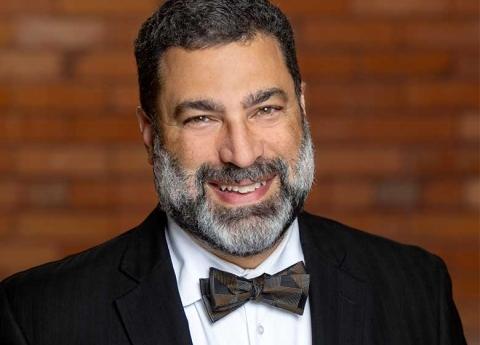 As a lifelong resident of our beloved Great Lakes State, like many of you, I take great pride in the bridges that provide us all safe passage to our two peninsulas as well as to our neighbor to the north. Our state is home to more than 11,000 bridges. We value these crossings because they enable us to traverse deep waters, roads and valleys, and they connect us with diverse cultures, resources and people.
Many times, philanthropy and our nonprofit partners are "bridges" to various sectors and communities and to efforts that improve lives. We bring together resources, donors, nonprofits, volunteers, data, research and leaders from business and government to address some of our most vexing issues. This is needed now more than ever as we often find our society—our republic based on the democratic values of life, liberty and the pursuit of happiness—divided in ways not seen in a century.  
Working through and embracing differences is core to our democracy, but it is challenged by our politicized and deeply polarized society. Even when we find ourselves in a global pandemic where millions have lost their lives and we need to find collective solutions, ever-changing public health measures to mitigate the virus are woven into fraught political debates and demonstrations. 
Our economy's recovery is not the same for all. Communities are embroiled in heated debates about access, security and the right to vote. Teaching American history and the nation's origins in slavery are bound in heated debates around Critical Race Theory in many school board meetings across the state and nation. All the while, we wrestle with the inequities so prevalent throughout all these challenges. We are facing these many divisions and forces as we try to fully understand how we can achieve our goals for a more perfect union—an equitable and healthy democracy. This begs the question: What is philanthropy's role in building bridges for an equitable future? Answering this may require philanthropy to reimagine or re-engineer our approaches to the bridges we seek to build. 
I was reflecting on this during a recent presentation by Philanthropy for Active Civic Engagement (PACE) on their Language Perceptions Project, which examined words associated with civic engagement and democracy and how they resonated with survey participants. This work included a deep examination of views regarding important values like diversity, racial equity, social justice, liberty and the common good. The data showed the positive and negative perceptions of these terms and others, with the ability to disaggregate the data by race, religion, political affiliation, age, voting habits and other demographics. 
Unpacking these perceptions and exploring data like this can create opportunities to engage in important and likely uncomfortable conversations about some of the most salient values we need to embrace for a healthy democracy. Creating spaces for these conversations, grounded in an equity-centered approach, may be a way forward in addressing some of the societal issues we currently face.
Navigating how we communicate about and demonstrate our commitment to equity and racial equity can start in our words as well as our actions. This is an important and transformative role for philanthropy – to serve as bridges in the chasm of our civil discourse. (I encourage you to read the full story on PACE's research that's also shared in this edition of The Download.) 
How can our community of philanthropy continue to serve as even better bridges?
 
We can open and deepen relationships with policymakers to inform them about issues important to the communities they serve. Grantmakers can support research, programs and organizations that help to ensure policymakers are advancing policies that may impact the investments of philanthropy and our efforts to create a more equitable Michigan.  
 
We can help our communities by hosting and engaging in conversations, navigating tensions to support civic engagement and a healthy democracy, all while advancing opportunities for connection building.  
 
We can deepen support for our sector's talent pipeline, from youth grantmakers to emerging practitioners and beyond – all who are charting a brighter course for our shared future.  
 
Paramount to our work, we must continue advancing equity-centered approaches in our practices and policies, using them to inform grantmaking, exploring how we create new partnerships and work with and within communities. Advancing equity, especially racial equity is one of our democracy's founding and most profound and pervasive challenges and yet can be a transformative bridge-building role for philanthropy.
 
As you navigate this time of change for our sector, exploring the evolving role of "grantmaker" and change agent, CMF will be alongside you to provide support for productive engagement and collaborative problem-solving. The environment in which we are operating and the pivots we are making are at times uncomfortable for us and for the communities we serve. To be successful we must embrace discomfort and see it for what it is – the potential for significant growth for us and all Michigan residents, to support inclusive civic engagement where everyone has opportunities to engage and promote acts for the love of humankind—toward an equitable future.