Welcome! We Invite You to Explore CMF's New Website
Welcome to the New CMF website!
Image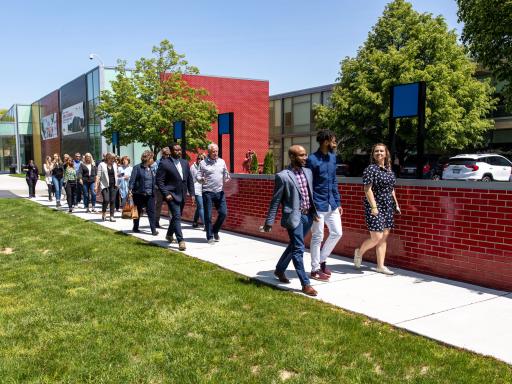 A message from Sara Morley LaCroix, CMF Trustee, Chair of CMF's Membership Committee and Trustee of the Morley Family Foundation
Dear CMF Community Members,
As the Chair of CMF's Membership Committee, I am thrilled to invite you to explore CMF's new website which illustrates how our CMF community is putting equity at the center of their work, engaging in policy and advocacy efforts in support of the communities we serve, supporting our nonprofit partners and beyond. The new site is designed to seamlessly connect you with your peers, the latest news, research, briefings and networking opportunities to effectively support you in your own learning journey. 
I encourage you to visit today and make the "My Account" page (in the top right corner of the website) your first stop. Here, you can optimize your web experience by updating and customizing your profile, which serves as your personal hub for your CMF engagements, including event registrations and your affinity groups and learning community connections. The new site also allows you to bookmark resources to your profile from the Knowledge Center so you can easily re-access those great resources at any time. 
View this 3-minute virtual tour of CMF's new website!
The new site provides an enhanced experience along with new features and content, including: 
EQUITY   
Curated Equity Resources is an evolving hub of materials to support all CMF members in advancing our own equity journeys. I encourage you to explore this section and share suggestions to help grow this collection now and in the future. 

CMF Community Stories illustrate how foundations of all types and sizes are advancing their own organizational equity journeys. 
POLICY 
You can subscribe today to join the new Policy Online Community. The CMF team will share regular timely policy updates and action items through this platform, and you're encouraged to share your own updates and engage in peer-to-peer conversations as well. 

Statewide Equity Fund Resource Hub is a new curated collection of resources that highlights data, tools and resources related to shaping public dollars. 
PEOPLE 
The revamped Career Center provides opportunities for all CMF members to share job postings and browse new opportunities from around the state and sector. 

Our CMF community can easily access Learning to Give as a hub for youth-centered resources via the Youth Philanthropy page. 
PRACTICE 
The Knowledge Center easily connects you with resources related to Equity, People, Practice and Policy. In addition, CMF members can now access On-Demand Recordings from select virtual events free of charge. 

The Events Calendar that features learning opportunities directly connected to CMF's pillars of Equity, People, Practice and Policy, has been significantly enhanced, making it easier than ever to plan your learning journey with CMF. 
If you have questions or need technical assistance, please reach out to the CMF team at [email protected]  
---
Updating Your organization's Profile
If you're an administrator of your organization's CMF membership we encourage you to update your organization's profile and contacts to ensure your full team has access to their member benefits.
Below you will find instructions detailing how to set up your account and update your organization's profile. Please reach out to the CMF team if you encounter any technical issues or need support.
Click on the person icon in the top right corner of your screen.
Click on "My Account"
Under your name you should see your organization's name, please click on the "Manage" button.
Click Update Organization to manage your organization's profile and contact information.
You can go back to the Manage Your Organization page and select Update Contacts to manage your team members' individual contact information as well as manage key organizational contacts via Status and Permissions.