Kalamazoo Community Foundation Welcomes New President & CEO
Kalamazoo Community Foundation Welcomes New President & CEO
Image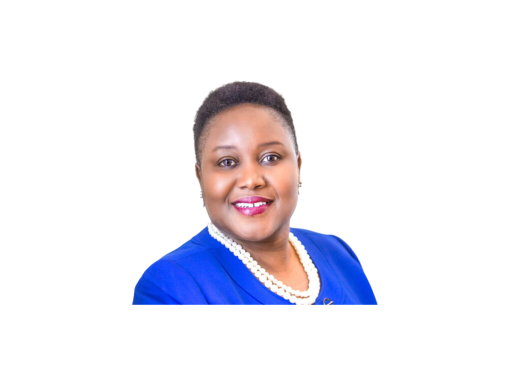 Content excerpted and adapted from a Kalamazoo Community Foundation press release.
After a six-month comprehensive search, Kalamazoo Community Foundation (KZCF) has named Dr. Grace Lubwama as its new president and CEO. She will begin her new position with KZCF in July 2023.
In the interim, both YWCA Kalamazoo (YWCA) and KZCF will work closely to ensure a smooth transition and continued partnership in making Kalamazoo County the most equitable place to live.
Dr. Lubwama brings more than two decades of experience in the nonprofit and public health sectors to KZCF. She has a proven track record of accomplishment in systems change work that delivers results with broad impact at the local, state and national levels. A strategic thinker and results-driven executive, Dr. Lubwama can translate racial and gender equity into programmatic goals that are tangible and attainable benchmarks.
"Dr. Lubwama's experience and passion for our mission will bring us new perspective and continue to advance our vision of Kalamazoo County as the most equitable place to live," Von Washington, Jr., KZCF's board chair and executive director at the Kalamazoo Promise said. "She brings a wealth of experience and knowledge that will help us achieve our mission to advance educational success, economic security and access to basic human needs. We look forward to having Dr. Lubwama's strategic and visionary leadership in addressing complex social issues and their impact on communities with an emphasis on equity and anti-racism."
A native of Uganda, Lubwama became the first Black CEO of YWCA Kalamazoo in February 2014. The development and expansion of programs and services marked her tenure. She implemented Michigan's first comprehensive human trafficking program that includes advocacy, counseling, legal services, and shelter for trafficked women, men and their families.
She established the state's only comprehensive 24-hour early childhood center that provides drop-in and enrolled shift care. She also founded Cradle Kalamazoo, a $4.2 million collective impact initiative in Kalamazoo County focused on reducing Black infant mortality. At the same time, she was increasing the agency's staffing and financial viability to 200-plus employees and net assets of $30 million.
"Grace is a stellar leader whom we have been privileged to work with for nearly a decade," said YWCA Kalamazoo board chair Demarra West. "It is rare indeed to have a leader who balances heart work with head work, and Grace exemplifies this in everything she does. Her commitment to eliminating racism and empowering women has been unshakeable. As a result, we have become well known across the country for our expansive work. Although we are deeply saddened by the loss of such a dynamic leader, we understand fully this move is good for the greater Kalamazoo community and wish Grace nothing but success in this move."
"Leading YWCA Kalamazoo has been one of my greatest accomplishments," Dr. Lubwama said. "I am excited to have the full support of YWCA Kalamazoo's Leadership team as I prepare to start my next chapter at the Kalamazoo Community Foundation, working alongside their amazing staff. I hope to manifest my vision for broader community impact as the Community Foundation approaches its centennial year in 2025."
CMF looks forward to welcoming Dr. Lubwama to our Michigan community of philanthropy!
Want more?
Read the full press release.