Midwest Foundations Webinar Series: 45 Tips for Better Teams through Equitable Employee Handbooks
---
Event Details
When
Wednesday, Apr 12, 2023
Cost
CMF Member: $0
Nonmember: $50
---
Register
---
About the Event
Learn how equity comes into play in many areas of your organization, including benefits, conflict resolution, facilities, internal power dynamics and more. You'll take away 45 practical suggestions to make your organization's policies more equitable and enhance your ability to partner inside and outside your organization effectively. This session focuses on employee handbooks – a foundational document that establishes the working agreement between employees and the organization and is essential to creating equity and operationalizing your vision.
---
Speakers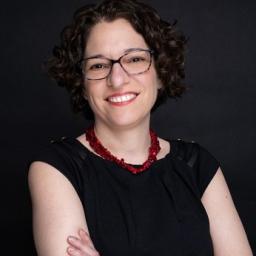 Jodi Segal
Jodi Segal, Big Change Consulting's founder & principal, has been helping nonprofit organizations start up, gear up and clean up their operations, HR and fundraising for 25 years. She has built strong and successful programs at growing local, state and national organizations. After repeatedly witnessing nonprofits struggle with effective and efficient operations, Jodi recognized the lack of services to help. She designed a unique scope of work for Big Change Consulting to solve these problems. The benefit of Jodi's experience with organizations is that she sees around corners and designs streamlined solutions that last. She is passionate about partnering with leaders to solve operations challenges so they can focus on the critical work of fulfilling their mission. Before founding Big Change Consulting, Jodi was deputy director at the Ohio Environmental Council (OEC). During her 13 years at OEC, she built their development department, oversaw marketing and communications, and led administration, finance, HR, and special projects.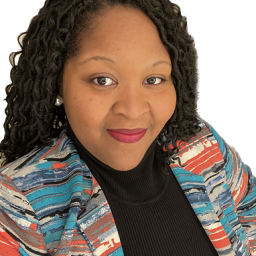 DeShondra Smith, Ed.D.
Training & Client Services Coordinator
DeShondra Smith, Ed.D, Big Change Consulting training & client services coordinator, has a Master of Arts in teacher leadership, curriculum and instruction and a Doctor of Education degree in leadership and professional practice. She has 11 years of experience coaching and supporting key stakeholders within public school systems. As an elementary teacher, she took a diagnostic approach to foster student success while working with administrators, school leadership at the district level, educators and parents in marginalized communities. She served as an evaluator in higher education, analyzing and evaluating assessments, then as a university supervisor, instructing senior seminar courses and supervising student interns. Dr. Smith integrates her collective experiences and expertise in facilitating professional development, designing curricula, fostering best practices, promoting collaborative teams, developing strategic solutions and implementing change across organizational levels to serve diverse communities of learners.
---
Questions?
Denise Temple via email
or call 616-850-2136