Midwest Community Foundation Webinar | Navigating Scholarships and Grants to Individuals
---
Event Details
When
Wednesday, Oct 11, 2023
Cost
CMF Members: $0
Nonmembers: $50
---
Register
---
About the Event
Increased foundation efforts to advance disaster philanthropy, diversity, equity and inclusion (DEI) initiatives and innovative approaches to assist individuals in local communities have led to a wave of interest in reexamining existing scholarship programs. Brittany Kienker, Ph.D., and Jennifer Oertel will lead this interactive session to address frequently asked questions about scholarships and grants to individuals. Join peers throughout the Midwest region to review the legal requirements for scholarships and learn about emerging scholarship issues in the field.
This webinar series is presented in collaboration with Indiana Philanthropy Alliance, Philanthropy Ohio, and Council of Michigan Foundations. Together, these regional associations hope to harness and share the collective expertise of each state's leading philanthropic organizations and trusted community partners.
---
Speakers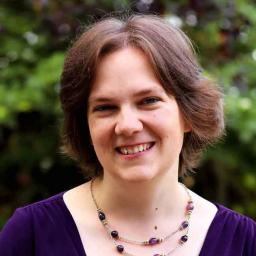 Brittany Kienker Ph.D.
CMF Knowledge Insights Expert in Residence
Dr. Brittany Kienker is Co-Director of the Donor Advised Fund Research Collaborative (DAFRC) and Co-Lead Researcher for the National Study on Donor Advised Funds. She also serves as Principal and Owner of Kienker Consulting LLC and Knowledge Insights Expert in Residence at the Council of Michigan Foundations (CMF), with more than 15 years of experience in foundations, nonprofits, and higher education. In her roles with CMF and Kienker Consulting, Dr. Kienker is a sought-after expert and advisor to foundations, philanthropy serving organizations, consultants, and researchers nationally. She regularly develops cutting-edge educational resources and presentations designed for grantmakers, in addition to generating the annual Midwest and Indiana Grantmaker Salary Survey Reports. Dr. Kienker also leads Ask CMF, answering hundreds of questions every year from grantmaking organizations across the state of Michigan and beyond. She is a 21/64 certified advisor and facilitator, a full member of the National Network of Consultants to Grantmakers, and holds a BoardSource Certificate of Nonprofit Board Consulting. Dr. Kienker received her Ph.D. from the Indiana University Lilly Family School of Philanthropy.
Jennifer M. Oertel
Consultant, CMF Impact Investing Expert in Residence
With a background in securities law, private equity and mergers & acquisitions, Jennifer utilizes her corporate law and governance skills to assist family and corporate foundations, community foundations, public charities, regional associations, trade and labor associations, chambers of commerce, religious organizations and other tax-exempt organizations as well as impact investors, impact funds, and social enterprises, in all aspects of their business.